News Archive
Here in Aldeburgh, the first couple of days of setup have been arduous but fun. Thanks to herculean efforts, we've now got speaker trenches dug, circuitous cable runs laid, an operational weather station, an ad hoc surround-sound mixing room with iOS remote controls, a networked outhouse via festooned CAT-5, some lightboxed signage and — imminently — a beautifully-printed artists book to mark and document the installation.
Trench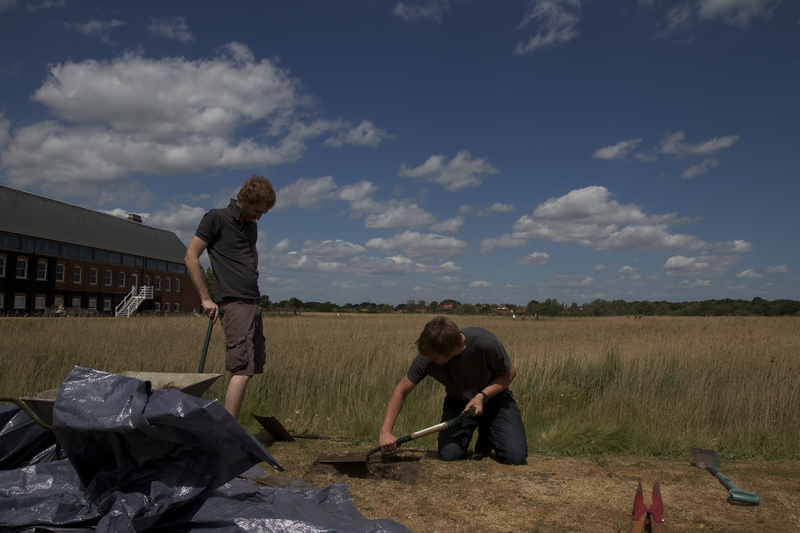 Picture 1 of 7
To integrate Variable 4 seamlessly into the landscape, we've opted for the route of embedding the speakers into the ground with individual chambers. This has meant some heavy excavation into some very dry ground. Many thanks to Dave, Louis and Tom for some major earth shifting.
About Variable 4
Variable 4 is an outdoor sound installation that translates live weather conditions into an ever-changing piece of music, using weather sensors and custom software to generate and recombine thousands of musical fragments. Read more about the piece...