News Archive
In the process of analysing the local weather data to help us anticipate the likely conditions for Variable 4, we have been graphing and visualisating historical data. With the help of statistical techniques such as cluster analysis, this is helping us gain some understanding of how weather conditions are distributed and correlated.
Below are box plots of some of the more prominent conditions, recorded over the past 7 days. These give us some idea of the probable variance of each criterion during a 24-hour period.
Many thanks to Dave at Romney Marsh Weather for the data.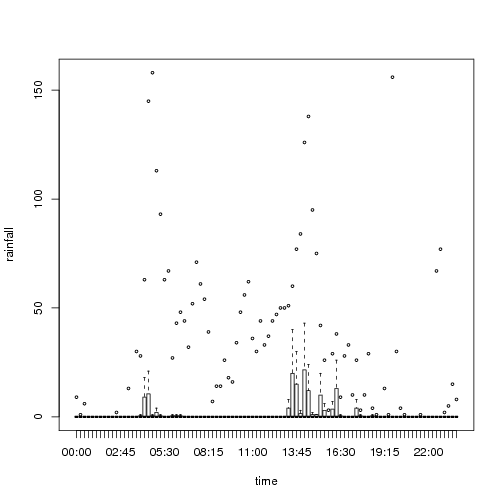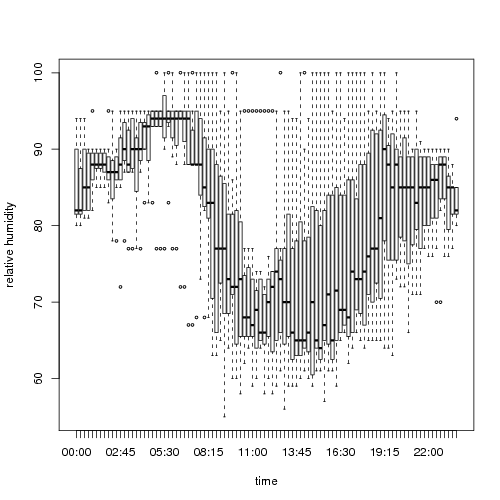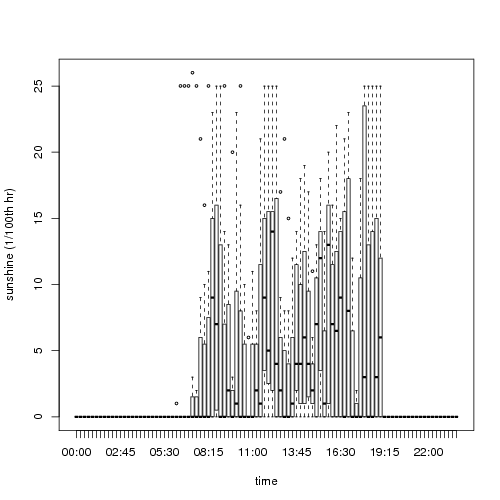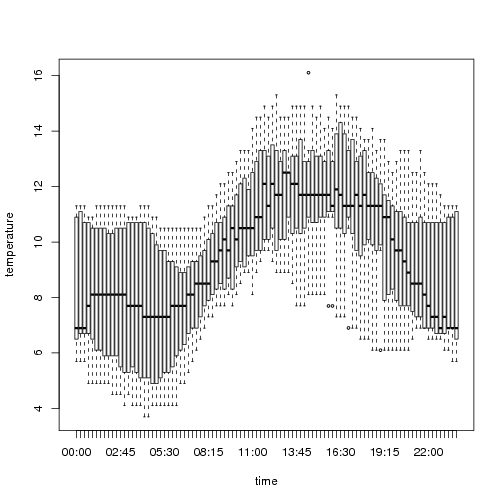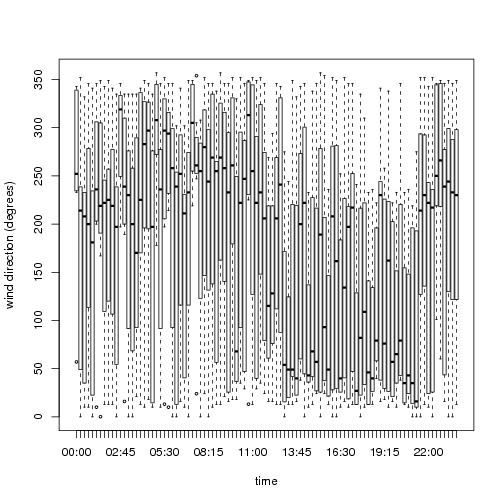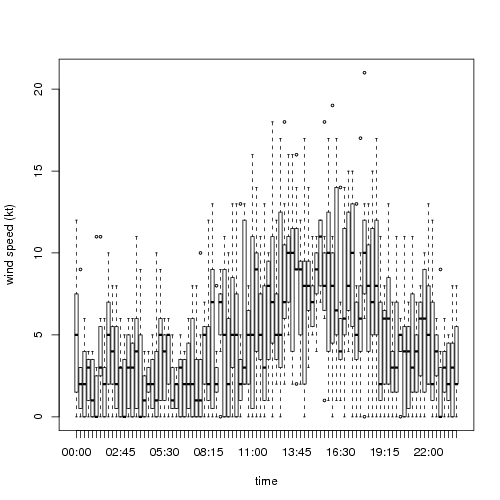 About Variable 4
Variable 4 is an outdoor sound installation that translates live weather conditions into an ever-changing piece of music, using weather sensors and custom software to generate and recombine thousands of musical fragments. Read more about the piece...