Posts Tagged 'Press'
New Scientist's Culture Lab blog is one of our favourite places on the web to read about the intersections between art and science. They were kind enough to cover our recent London showcase, featuring some background on the piece and an astute observation of the similarity between Variable 4's weather station and Futurama's Bender
It also features Culture Lab's first ever podcast, in conversation with James about the piece. Listen here.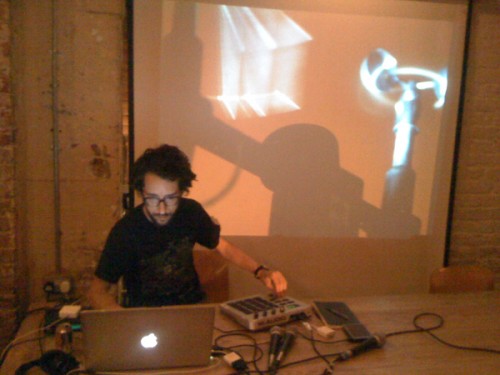 Another interview has also been published recently on Dazed Digital, alongside some staggering photographs by Drew Cox. Read here.
Some exciting plans are also emerging for Variable 4's next appearance, in the changeable autumn. More on this very soon.
Well, Variable 4 is over. With a neverending stream of tasks to attend to over the weekend, we sadly didn't find the time to broadcast any live updates, but will be catching up with a series of wrapup blog posts.
After so many months of work, it was truly wonderful to finally be able to watch the piece in action as envisaged. The weather was beautiful — if consistent! — and it was great to have the opportunity to chat about the work with our varied stream of visitors. Thanks to all those who came down, and especially to the countless people who provided the project with their time and support.
An excellent last-minute addition was an unexpected visit from ITV Meridian's weather team, who came down to Variable 4 to broadcast an on-site weather report on Friday night. You can see the excerpt on our Vimeo profile.
We've also been working with a very talented radio producer to create a short documentary feature, forthcoming on Resonance FM. Watch this space for details — plus several backlogged blog posts that we've not found the time to yet publish.