News Archive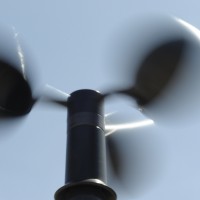 Before last year's installation, we created an 8tracks mix which included a range of the musical influences behind the piece. We decided to keep with the tradition and repeat the process with a new mix for 2011.
8tracks Variable 4 Playlist II
This one is a fairly intimate selection, with piano pieces by György Ligeti, John Tilbury and Eddie Prévost, harmony-drenched electronica from Fennesz and Alva Noto, and a stunning 20-minute final piece which translates Sudoko boards into ethereal piano refrains.
About Variable 4
Variable 4 is an outdoor sound installation that translates live weather conditions into an ever-changing piece of music, using weather sensors and custom software to generate and recombine thousands of musical fragments. Read more about the piece...