News Archive
We're twelve hours into Variable 4 Snape Maltings and layering up for nighttime under the Suffolk sky. Thanks to everybody who caught the coach to join us this afternoon — after a long period of grey skies, the sun eventually broke through to herald its departure.
Remote viewers can listen to our audio stream, and view a fantastic ongoing timelapse video of the site courtesy of the endlessly skilled Louis Mustill.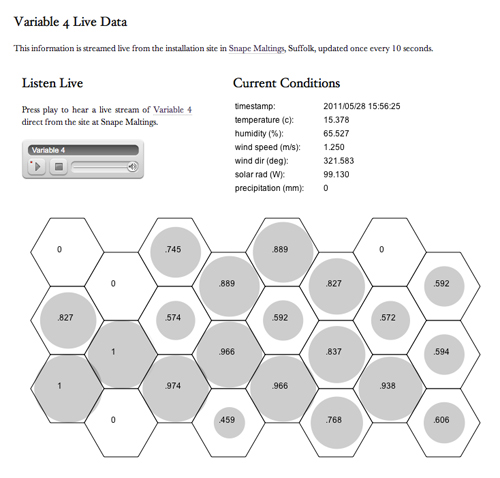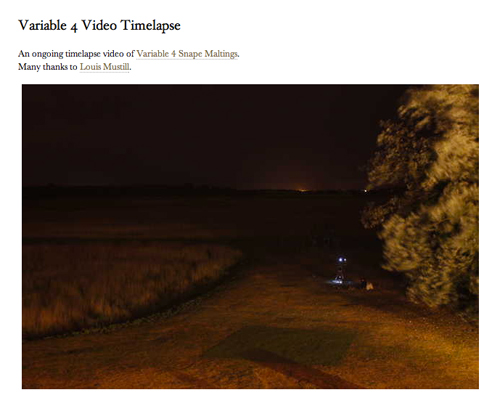 About Variable 4
Variable 4 is an outdoor sound installation that translates live weather conditions into an ever-changing piece of music, using weather sensors and custom software to generate and recombine thousands of musical fragments. Read more about the piece...