News Archive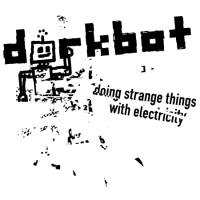 The international dorkbot events are the discerning dork's destination of choice to hear of the latest tech hobbyism, electronic arts and DIY. We'll be talking briefly about Variable 4 at this Tuesday's dorkbotlondon #69, with as much of the weather station as we can carry (which may, admittedly, not be much).
Expect some discussion of algorithms, weather systems, collaborative practices, and unforeseen hardware hiccups.
About Variable 4
Variable 4 is an outdoor sound installation that translates live weather conditions into an ever-changing piece of music, using weather sensors and custom software to generate and recombine thousands of musical fragments. Read more about the piece...