News Archive
Over the winter months, we've been working on some blueprints for Variable 4's next steps. We'll shortly be making a formal announcement of what these will be; suffice to say, we're thrilled at where it is going next.
In the meantime, we are talking about the project at this week's Thursday Club, New Cross, an excellent weekly series of talks based at Goldsmiths, University of London.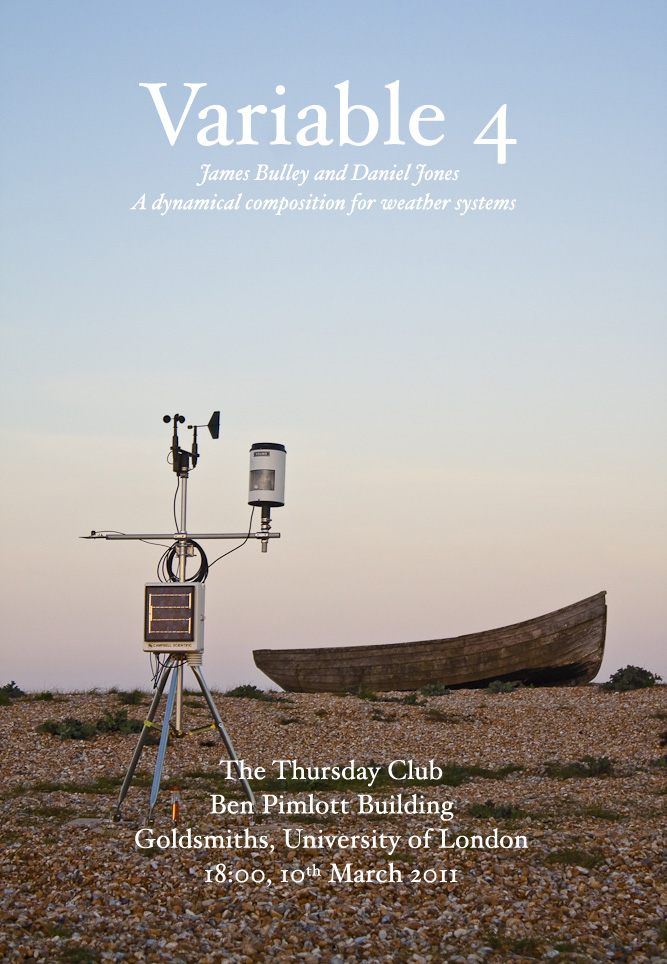 We'll be discussing the genealogy, development and concepts behind Variable 4, talking about how we see it fitting into both its cultural and physical landscape. For those of a technical disposition, we will have a look under the bonnet at how the software infrastructure is wired together. And, most excitingly, we'll be giving a sneak preview of its next appearance.
Hope to see you there.
About Variable 4
Variable 4 is an outdoor sound installation that translates live weather conditions into an ever-changing piece of music, using weather sensors and custom software to generate and recombine thousands of musical fragments. Read more about the piece...