News Archive
Monday, 26 September 2016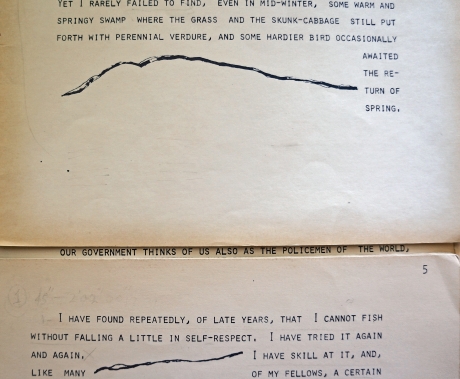 An iteration of John Cage's 1975 'Lecture on the Weather' is on display currently at Frith Street Gallery in New York with a soundscape by Maryanne Amacher. Worth dropping by if you are in the area.
At the start, Cage delivers a softly polemic prelude, and when the readings and musical realizations commence, so also begins a slowly escalating weather soundscape created by Maryanne Amacher. The work culminates with a film by Luis Frangella: Thoreau's elemental nature drawings, now stark white on black, simulating flashes of lightning on a dark and stormy night. All of the elements — speech, music, film, lighting, and weather — combine to create a stunningly sensorial experience.
About Variable 4
Variable 4 is an outdoor sound installation that translates live weather conditions into an ever-changing piece of music, using weather sensors and custom software to generate and recombine thousands of musical fragments. Read more about the piece...